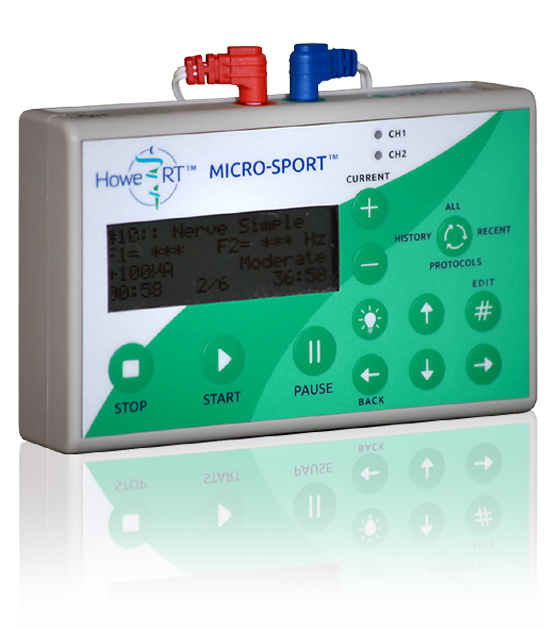 The HoweRT® Story
Welcome to the world of Resonance! HoweRT® was born with the vision of brining resonance-based technology into the mainstream. Vanessa Howe, MSPT has spent nearly 2 decades observing amazing, even miraculous results with frequency based microcurrent in her Physical Therapy practice. She lectures and presents Resonance Theory and Application throughout the country. This has given her a perspective and understanding of the needs of both health care practitioners and patients.

HoweRT® was established to meet the needs of practitioners and patients who desire to use the power of this technology, without costly and extensive classes to learn programming.  Devices come ready "out of the box" that practitioners can immediately use in their clinics or dispense directly to their patients.  Online training and intuitive help guides allow most practitioners or clients to be up and running within a half an hour.  
HoweRT® sells only to and through health care practitioners who hold a license to use electrical stim devices. Phone, email and web-based support are available to both practitioners, as well as the patients that have been supplied devices.